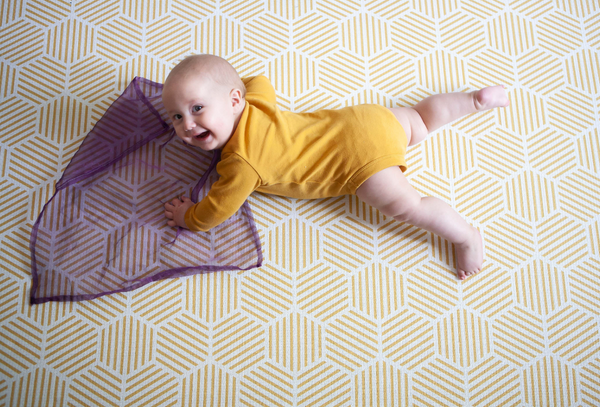 Play Matters by Totter + Tumble 2023
Since our Play Matters campaign started in 2018,  we have donated over 300 playmats, to 250 different settings, including hospitals, hospices, refuges, refugee and asylum services, community groups and children's charities across England, Scotland, Wales, Northern Ireland, Germany and across many states in the USA. 
Credit: Princess Royal, Telford
Our Play Matters campaign really is the heart of our business and as we come to the end of 2022, we are rolling out a fresh pledge, to support these three organisations for the next 12 months. Providing supportive playmats that can make their spaces more comfortable and homely for babies and children.
In the UK: Furnishing Futures
London-based Furnishing Futures who have a mission to create healing homes for women and children fleeing domestic abuse or experiencing furniture poverty, by using good quality donated furnishings.
In the US: Baby 2 Baby
US charity BABY2BABY who provide children living in poverty with diapers, clothing and all the basic necessities that every child deserves. They operate at the heart of in-need communities.
In the EU: Sophia Children's Hospital
The Erasmus MC Sophia Children's Hospital provides care for children with rare and complex disorders
But they aren't the only donations we will be making in 2023. We want to donate to even more incredible places but we need your help in making that possible.
If you have any suggestions of NHS wards, hospices, refuges or children-focused charities that would benefit from a Totter + Tumble playmat then please let us know by emailing playmatters@totterandtumble.co.uk.
If you have a contact, then please add their information, but if not then do not worry - we will find a way to reach out if I think we can help.